This Tender Operation-Announcement, Reference Number 11034 means that $5m were provided on morning August 25 from ECB to a German bank otherwise this bank was in default, but not allowed, because, finally, this bank found these $5m some hours later.
Document 1: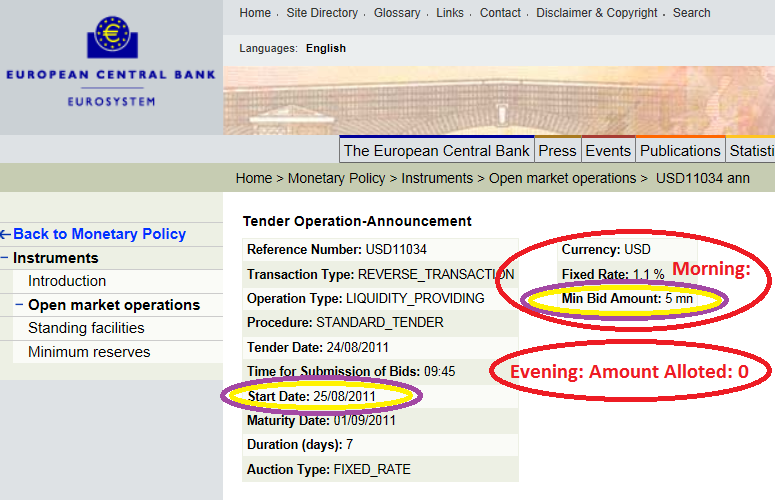 Indeed, to avoid this event, she was able to sell some assets in panic during trading session, which abnormally lowers DAX: it fell from 5,750 (morning) down to 5,453 at 4 p.m., i.e. 5% on August, 25!
Document 2: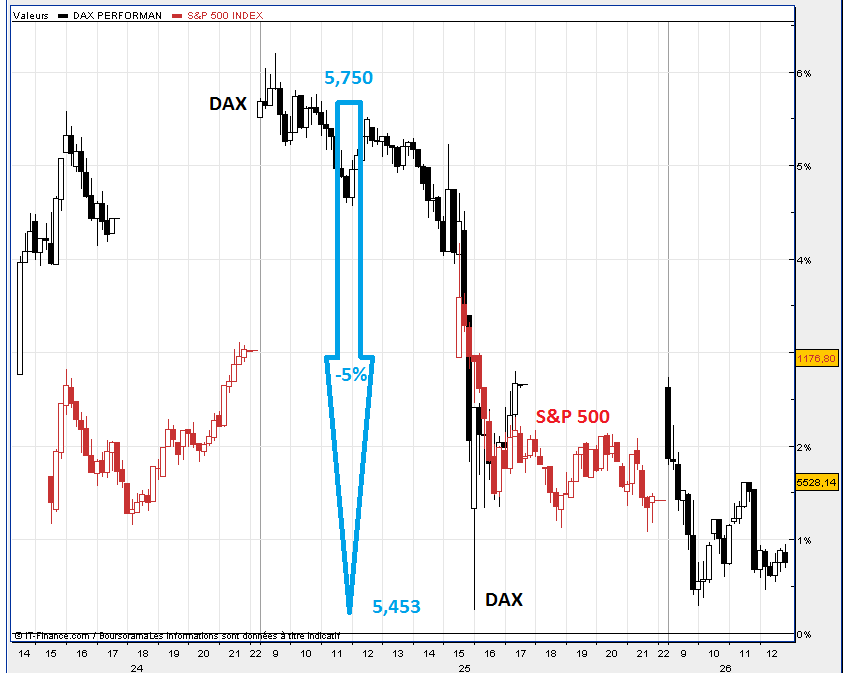 Conclusion: my paper is correct: a (German) bank was still in default of payment on morning August 25! This is the cause of 11034.
On previous week (11033), this bank could not find on the markets $500m which she needed.
I'm sorry, I'm right!